Concerts in and around Munich, Baviera, Bavaria, Bavière, Monaco di Baviera

SKA-Concerts

other Concerts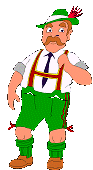 It's unbelievable - but in Munich there is more than just beer garden, Oktoberfest and the !!!CSU - Mafiosi!!!
Updated: 02 Jul 2014
Believe me... I heard of some people who don't come from Bavaria and even liked this town in spite of the reputation as a City for juppis and bigwigs.

Compared to other German or European towns there isn't a special quarter to go out (don't go to Schwabing - it just lives from it's old reputation from the sixties...).
The "good" pubs are spread all over Munich..
For that reason you will have to go through the whole million people village to become aware what's going on in Munich.
Please don't rely too much on guidebooks, cause they are just made for the average tourist.
They don't care about SKA & Punk addicts since most Punks and Skins don't have enough money or time to leave their towns. Beer is cheaper and better in Munich than in most other German or Western European towns. The average price for half a liter is under 3 EURO.
---
Constantly in München: Please don't blame me for the crap I wrote. I don't want to give you wrong information's, but sometimes shit happens. I found most of the dates in fanzines and other home pages - sometimes they give totally different information's... You better confirm the showdates at the concerthalls to be sure that you won't be disappointed. I try to give correct information's, but sometimes it doesn't work.

the most topic magazine about concerts etc. (There appears every fortnight a free printed version in Pubs/Taverns, ticket centers and Townhall information)


KONZERTHALLS/BEER TAVERNS/ PUBS IN MUNICH:
theatron.de/
Theatron at Olympiasee longest openair festival of the world for free (Nearly the whole August!)
Club 2
Feierwerk, Hansa 39, Orange Red, Kranhalle
Muffathalle
ATOMIC CAFE
BACKSTAGE
In summer fun for free with bands!!!
Jennerwein (PUB)
Kafe Kult
http://kafemarat.blogsport.de/

Monofaktur
www.muenchen.de/lilalu
www.kinderzirkus-lilalu.de
free festival for children and adults (at night with Ska, Reggae and Salsa concerts in the end of august)
Tumult
Blütenstr. 4
80802 München- Schwabing
Different types and brandsa of very delicious beer!!!
0,5 l beer costs 2,80 €
DJ`s:
Monday: Punk & HC ; "Weissbierspecial": 0,5l Weissbeer costs 2 €
Tuesday: oldschool Punkrock
Mednesday: Mixture out of Soul, Beat, Punkrock, Powerpop, Ska, Reggae & Wave
Thursday: Rock'n'Roll, Horror Punk, Surf and similar stuff
Friday: Psychobilly, Rockabilly, Ska, Folk
Samstag: Ska, Reggae, Rocksteady, Northern Soul
opening hours: The Tumult opens daily from 8:00 P.M. until open end (al least 01:00 A.M.) Take the subway / tube U3 or U6 to Station "Universität" OR with
Tramway / Trolley 27 / Night Tramway / Trolley N27 to Station "Schellingstrasse"
Zum Jennerwein
Belgradstr. 27
80796 München-Schwabing
opening hours: The Jennerwein opens daily from 8:00 P.M. until 01:00 A.M.
Take the subway / tube U2 Hohenzollernplatz, OR with
Tramway / Trolley 12 "Belgradstrasse"
ATOMIC CAFE
80331 Neuturmstr. 5 - T. 228 30 54 Website:
BACKSTAGE + CLUB
80639 Friedenheimer Brücke 7 - T. 126 610-0 Website:
FEIERWERK FORMICULA H39 ORANGEHOUSE KRANHALLE
81373 Hansastr. 39 - T. 724 884 44 Website:
GLEIS 1
UNTERSCHLEISSHEIM 85716 Unterschleißheim, Hollerner Weg 1 - T. 310 53 89
!!!S-Bahn
Station Lohhof!!!
MUFFATHALLE
81667 Zellstr. 4 - T. 45 87 50 00
SUBSTANZ
80337 Ruppertstr. 28 - T. 721 27 49
ZENITH
80939 Lilienthalallee 29 - T. 450 692-0
Kruzefix
SKA-Concerts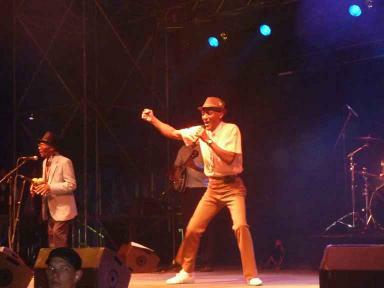 Fr, 04.07.2014 PANAJAH SKA 16:00 Uhr Andechser Zelt Eintritt frei
Mo, 14.07.2014 The Slackers <USA> Feierwerk
Do, 24.07.2014 JAYA THE CAT + SANTERIA & THE PORN HORNS Live on stage Halle:
Fr, 25.07.2014 MACKA B + PEACECAMPBAND feat. MC BUSHBAYER Live on stage Werk:
Mo, 28.07.2014 MAD CADDIES Beginn: 20:00 UhrLive Free & Easy Festival @ Werk
So, 03.08.2014 RUSSKAJA + DJANGO S Beginn: 20:00 Uhr Werk
FR, 01.08.2014 THE TOASTERS <USA>, THE OFFENDERS <ITA> und SANTERIA Nordbeat Ska Festival http://www.zeltival-unterschleissheim.de/
15./16.08.2014 Brass Wiesn Festival am Echinger See 2014 mit Karamelo Santo <ARG> (15.08.2014) und The Busters <DEU> (16.08.2014)
FR, 17.10.2014 DISTEMPER <RU>, RAPID und HELDENFRÜHSTÜCK Gleis 1 Unterschleissheim/Lohof
Sa, 27.12.2014 PRESSURE TENANTS <UK> Backstage
Festivals in der Nähe Münchens:
Nordbeat Ska Festival 01.08.2014 mit THE TOASTERS, THE OFFENDERS und SANTERIA - Unterschleissheim, near Munich

FR, 01.08.2014
Acoustic-Set der Ska-Rocker
HELDENFRÜHSTÜCK
FR, 01.08.2014
Nordbeat Ska Festival
mit THE TOASTERS, THE OFFENDERS und SANTERIA
Weitere Infos zu den oben stehenden Konzerten
findet ihr im Bereich "Zeltival 2014"!
Zeltival im Valentinspark Unterschleißheim -
Anfahrt/Parkmöglichkeiten
-,
gegenüber dem Carl-Orff-Gymnasium, Münchner Ring 6, 85716 Unterschleißheim.
Brass Wiesn Festival am Echinger See 2014 (15. und Samstag, den 16. August 2014) - near Munich

Im kommenden Jahr geht das Brass Wiesn Festival in die zweite Runde, ein Datum steht bereits fest: am Freitag, den 15. und Samstag, den 16. August 2014 wird das idyllisch gelegene Gelände direkt am Echinger See erneut zum Schauplatz der bunten Open-Air Gaudi!
Es gibt Neues von der Brass Wiesn: Hypnotic Brass Ensemble aus Chicago und der bayerische Kultrapper BBou sind mit von der Partie!
Brass Wiesn Festival - LineUp 2014
Für das Brass Wiesn Festival 2014 sind 17 Bands bestätigt:
Aureba, BBou, Blassportgruppe, Blechbixn, Boban & Marko Markovic Orchestra, dicht & ergreifend, Die Bayerischen Löwen, Egerländer Rebellen, Fanfare Ciocarlia, Guten A-Band, Hypnotic Brass Ensemble, Kapelle Josef Menzl,
Karamelo Santo
, Tante Frieda, Tegernseer Tanzlmusi,
The Busters
, Viera Blech
*
www.brasswiesn.de
* www.muenchenticket.de
* www.reservix.de
---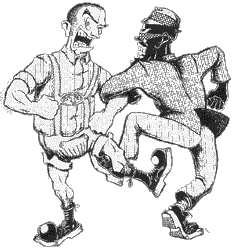 Punk And Other Concerts
(Punk-Rock page which is more up-to-date than mine:
http://www.muenchen-punk.de/merkzettel
)
03.07.2014 BRUTAL VERSCHIMMELT + SYSTEMFEHLA + UMLUFT 180° Feierwerk SUNNY RED
03.07.2014 19:30 Uhr, UNITED BALLS Andechser Zelt Eintritt frei
04.07.2014 Lüftungsschacht + Ramonas + PH! Production + Kein Ausweg Feierwerk SUNNY RED
04.07.2014 Riot Brigade + Nakam KAFE MARAT
04.07.2014 16:00 Uhr, PANAJAH SKA Andechser Zelt Eintritt frei
05.07.2014 20:00 Uhr, Musik-Arena HANS SÖLLNER
08.07.2014 Autonomads + Braindead KAFE MARAT
10.07.2014 19:00 Uhr, Musik-Arena DJANGO 3000
12.07.2014 Volxtanz in der Glocke mit Jelly Brains + Land of Sex & Glory + Analkommando Glockenbachwerkstatt
13.07.2014 Left In Ruins + Monza Kafe Kult
15.07.2014 ONLY CRIME + ASTPAI abgesagt! Strom
17.07.2014 In München Nix Los! Dollars For Deadbeats + Entartet + Kollateralschaden + Todeskommando Atomsturm Feierwerk SUNNY RED
18.07.2014 RAMONAS ISARLIVE CD RELEASE - Eintritt frei Südstadt
18.07.2014 Argies + Kein Ausweg + Mel et Fel + Manu und die drei Akkorde Hirsch Lindenberg
18.07.2014 We Will Fly + Power + Di­s­cu­re + Irish Hand­cuffs + Ka­chel KAFE MARAT
19.07.2014 Youth Avo­iders + Kitt Wol­ken­flit­zer + I Re­fu­se + Franz Stro­suk + Salsa Shark KAFE MARAT
20.07.2014 ZOMBIE SESSIONS: CONCIERGE + GROUNDSWIMMER + THE PROPHETS HAD TO BE STONED + THE SCALLYWAGS Feierwerk SUNNY RED
22.07.2014 MINORITY OF ONE + SHITAKE Feierwerk SUNNY RED
22.07.2014 Torso + Holy Kafe Kult
22.07.201419:30 Uhr, Andechser Zelt Eintritt frei PALO SANTO (Latin, Cumbia, Reggae, Ska, Socca&Afro )

23.07.2014 LEFTÖVER CRACK Feierwerk HANSA39
24.07.2014 VESTIGES + THROWERS Feierwerk SUNNY RED
24.07.2014 JAYA THE CAT + SANTERIA & THE PORN HORNS
25.07.2014 MACKA B + PEACECAMPBAND feat. MC BUSHBAYER
25.07.2014 Schlemmerei: Sputnik Booster + The Wulffs + Zoo Escape + Kein Signal + Feenstaubinferno Feierwerk KRANHALLE
25.07.2014 PUNCHERS PLANT Farewell-Show + Dailysoap + Mostly Harmless Feierwerk HANSA39
27. Juli 2014 KING KURT + ASTRO ZOMBIES + GRAVEYARD JOHNNYS Live Free & Easy Festival @ Halle
Although psychobilly pranksters King Kurt are best remembered for "Destination Zululand," the rambunctious smash with which they stormed the U.K. chart in 1984, to recall them purely as one-hit wonders is to decry another four years of achievement -- four further singles and two full albums also bothered the charts before the group finally faded away during 1987.But even that only begins to...
28.07.2014 MAD CADDIES + THE PROSECUTION + DESTINATION FAILURE Backstage
MAD CADDIES Chuck – Vocals // Sascha – Guitar // Todd – Drums Ed – Trombone // Keith – Trumpet, Vocals Hailing from the central coast of California, the mayhem-core ensemble known as the Mad Caddies came into existence in the summer of 1995. Late in 1996, having grown tired of the regular sun, sand, and surf routine, they opted to lock themselves in a barn where...
29.07.2014 TENSIDE + UMC + COMA. Backstage
30.07.2014 HIEROPHANT + BASTIONS + THRÄNENKIND Feierwerk SUNNY RED
31.07.2014 Sick­mark KAFE MARAT
01.08.2014 NAPALM DEATH + PAINSTAKER + KNOPF Backstage
H2O + MURPHY'S LAW + GRAVITY LOST + RISING ANGER
free & easy Festival 2014
Freitag, 01. August 2014 Beginn: 20:00 Uhr
Live Free & Easy Festival @ Werk
H2O verlegt auf den 01.08.2014!!! H2O is Toby Morse - Vocals, Rusty Pistachio - Guitar/Vocals, Todd Morse - Guitar, Adam Blake - Bass, Todd TF Friend - Drums H2O is a band that had beginnings like any other band. No one could have guessed that a few guys from New York, who started as a one-song side project with former-Sick Of It All roadie Toby Morse and a few friends, would turn into a...
02. August 2014 MAD SIN + THE BRAINS + KITTY IN A CASKET free & easy Festival 2014 @ Halle

MAD SIN were born in 1987 out the hard rockin' street fighting, heavy drinking, seedy gutter of the rockabilly/punk underworld that flourished in a Berlin still entombed by the Eastern Bloc. Not even the Iron Curtain could stop the spread of the sickness that spewed from the first incarnation of the band, Koefte, Stein and Holly when they blasted headlong into the thriving European...
Sonntag, 03. August 2014
RUSSKAJA + DJANGO S Easy Festival @ Werk
Backstage
Gruppa RUSSKAJA gibt Dir TurboPolka für Gesundheit! Pure Energie strömt durch deine Körper, deine Blut, bis in deine Seele, und du beginnst mit Tanz! Gewitter von Rhythmus und Bläser mit Geige im Einklang mit große Stimme von Gründer der Band Georgij Makazaria bringen deine Vitalwerte zum rotieren. Mit Motto "nichts und niemals wird uns aus dem Sattel werfen"...
Donnerstag, 14. August 2014
STREET DOGS + BISHOPS GREEN + RAT CITY RIOT
@ Halle
Backstage
STREET DOGS To add to their more than impressive music credentials, the badges of service and honor that this band wear on their sleeves and the work ethic and dedication they embody is what makes them truly unique, and a band that people look up to, respect, and keep coming back to see over and over again. While the fury and passion, and sheer musical brilliance of the records speak for...
22.08.2014 IMPLANTS + STRAIGHTLINE Backstage
23.08.2014 Pripjat + Bloodspot + No God Innocent Rülps im JUZ Kirchheim
04.09.2014 ARGIES + SENTILO SONO + HARRY GUMP Kafe Kult
Fr. 05.09.14 MARIONETZ[Punk | München],RATHER RACOON[Punk-Rock, Ska | Landshut], LÜFTUNGSSCHACHT[Punk | Germering] Feierwerk
Di. 09.09.14 TEN FOOT POLE[Pop-Punk, Punk-Rock | Kalifornien, USA], ANTILLECTUAL[Punk, Punk-Rock, Rock | Njimegen, Niederlande] Kranhalle
10.09.2014 POISON HEART + SUBNOTES + RESTLESS Feierwerk SUNNY RED
17.09.2014 Frustration + Nibiru Feierwerk SUNNY RED
Do. 25.09.14 THE RUTS DC [Punk, Reggae, Dub, Ska | London, UK], [Kranhalle]
28.09.2014 Ninety Six + Off The Hook + Off Deaf! Feierwerk SUNNY RED
Sa. 11.10.14 DRONGOS FOR EUROPE[Punk-Rock | Birmingham, UK], ΟΜΙΧΛΗ (OMICHLI)[Punk, Punk-Rock, Politpunk, Oi | Thessaloniki, Griechenland], THE RANCORS[Punk | München, Rosenheim], MISSBRAUCH[Punk, Ska | München]Hansa 39
24. Oktober 2014
MEGAHERZ Live Neu im VVK @ Werk Backstage
MEGAHERZ - ALBUM VÖ, ALBUMTITEL & TOURNEE! Die deutschen NDH-Rocker MEGAHERZ veröffentlichen am 24.10.2014 ihr achtes Studioalbum "Zombieland" über Napalm Records! "Zombieland" verspricht ein Meilenstein der Bandgeschichte zu werden und besticht mit satten Grooves, bandtypischem Bombast sowie Texten die ins Ohr gehen und die Seele berühren. Ab...
Freitag, 14. November 2014 @ Werk
Backstage
DIE KASSIERER + SONIC ABUSE Seit 26 Jahren existiert das Phänomen "Die Kassierer". Also länger als die deutsche Einheit und fast so lange wie die Rolling Stones. Und man kann sagen: sie haben in der Kultur dieses Land ihre Spuren hinterlassen. Ihre Lieder umfassen ein Spektrum, das von Begegnungen mit Außerirdischen, Gottvater, Sex in all seinen bizarren Spielarten...
UNITED BALLS Samstag, 15. November 2014 Beginn: 20:00 Uhr Backstage Club
Freitag, 12. Dezember 2014
TERRORGRUPPE + THE TOTEN CRACKHUREN IM KOFFERRAUM + LULU & DIE EINHORNFARM
@ Halle
Backstage
ATOMTEST WEIHNACHTSFEST (Die Festival-Tournee zur Weihnachtszeit) TERRORGRUPPE + THE TOTEN CRACKHUREN IM KOFFERRAUM + LULU & DIE EINHORNFARM plus spezielle Gäste Die unglaubliche Terrorgruppe aus Berlin ist wieder da!!! Nachdem sich die Bandmitglieder ab 2007 anderen Tätigkeiten widmeten, leckte man in 2013 wieder etwas Blut und hat sich zu einer wunderbar-terrorgruppischen...


http://www.feierwerk.de


http://www.neuland-muenchen.de/
http://www.volxmusik.net/events.html
http://www.glockenbachwerkstatt.de/


http://www.backstage089.de




http://www.muffathalle.de




http://ShakeYourAss.de




http://anarchyandpeace.de


http://kafemarat.blogsport.de/

More concerts in Bavaria and the rest of Germany:
http://www.alter-lan.de/



---