SKA Concerts / Shows in Germany and Europe

SKA, Ska, Ska Konzerte Ska,Ska,Ska
Sorry, I didn`t translate the topic informations and my German Page contains more information...
Ska Cubano, Desorden Público and Doctor Krapula are on tour
Updated: 02. Jul 2014
SKA-, Oi!- , Psychobilly- , Punk- Concerts and Festivals in Germany and other places in Europe - Konzerte und Festivals von SKA-, Oi!- , Psychobilly- , Punk- und Herbertbands in Deutschland und Oiropa...
Ich bitte Euch mir neue Termine
zur Veröffentlichung zu schicken!

I try to tell the truth but sometimes I get the wrong information.
You never know....I don`t want to spray too many rumors.
Thus you better try to get the concerts confirmed by somebody from the concert hall.
Ich versuche natürlich auf den neuesten Stand zu bleiben um
nicht
zu viele Gerüchte zu verbreiten-auf den Seiten im Net und in den Zines und so weiter, in denen ich nach Terminen gesucht habe stehen jedoch die unterschiedlichsten Daten.
Nichts genaues weiß aber man nicht.
Informiert Oich also besser zusätzlich bei den jeweiligen Konzerthallen, um nicht vor verschlossener Tür zu stehen.
Wer sich auf mich verlässt ist verlassen- fragt meine Spetzln...
SKA, Ska, Ska Konzerte Ska,Skakonzerte,konzerteska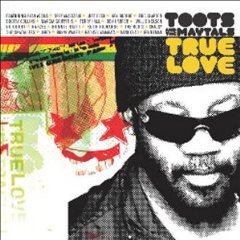 ---
Festivals:
Nordbeat Ska Festival 01.08.2014 mit THE TOASTERS, THE OFFENDERS und SANTERIA - Unterschleissheim, bei München

FR, 01.08.2014
Acoustic-Set der Ska-Rocker
HELDENFRÜHSTÜCK
FR, 01.08.2014
Nordbeat Ska Festival
mit THE TOASTERS, THE OFFENDERS und SANTERIA
Weitere Infos zu den oben stehenden Konzerten
findet ihr im Bereich "Zeltival 2014"!
Brass Wiesn Festival am Echinger See 2014 (15. und Samstag, den 16. August 2014) - bei München

Im kommenden Jahr geht das Brass Wiesn Festival in die zweite Runde, ein Datum steht bereits fest: am Freitag, den 15. und Samstag, den 16. August 2014 wird das idyllisch gelegene Gelände direkt am Echinger See erneut zum Schauplatz der bunten Open-Air Gaudi!
Es gibt Neues von der Brass Wiesn: Hypnotic Brass Ensemble aus Chicago und der bayerische Kultrapper BBou sind mit von der Partie!
Brass Wiesn Festival - LineUp 2014
Für das Brass Wiesn Festival 2014 sind 17 Bands bestätigt:
Aureba, BBou, Blassportgruppe, Blechbixn, Boban & Marko Markovic Orchestra, dicht & ergreifend, Die Bayerischen Löwen, Egerländer Rebellen, Fanfare Ciocarlia, Guten A-Band, Hypnotic Brass Ensemble, Kapelle Josef Menzl,
Karamelo Santo
, Tante Frieda, Tegernseer Tanzlmusi,
The Busters
, Viera Blech
*
www.brasswiesn.de
* www.muenchenticket.de
* www.reservix.de
---
RADIO
'Blue Beat In My Soul'
jeden 2. Sonntag im Monat um 23 Uhr und jeden 4. Sonntag im Monat um 22Uhr auf 106,5 UKW und 102,15 Kabel bei Radio Flora in Hannover
Infos: www.radioflora.de
File Under Ska
Jeden ersten, dritten und fünten Freitag im Monat
20-21 Uhr auf 99,2 beim Freien Radio für Stuttgart
www.file-under-ska.de
'Gideon Soldiers'
every 2nd saturday
11pm – 1 am
Regionalradio Aargau, Kanal K 94,4 FM
Reggae-Dancehall-Selection
music, information, interviews, live-broadcastings, guests and more. www.kanalk.ch
'Phoenix City'
jeden vierten Sonntag, 16 - 18 Uhr, live at radio blau
leipzig 99,2 ukw, stahmeln 94,4, Reudnitz 89,2
ska, soul, beat, rocksteady, rockabilly and more
Infos:
http://www.radioblau.de
http://www.phoenixcity.de
'Shanty Town'
jeden dritten Sonntag at Radio Corax Halle/Saale FM 95.9 MHz
Ska, Soul, Reggae, Surf, Beat und Rock`n`Roll
Infos: http://www.radiocorax.de.de
THE RANCORS
(Streetpunk aus MUC)
---
München ~ Munich
-------------------------------------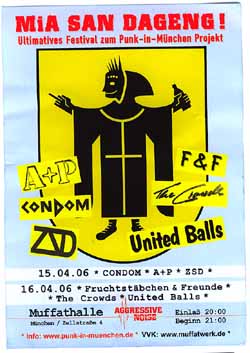 -------------------------------------



http://www.allska.de/(sehr aktuell und umfangreich...)

Kruzefix München
http://www.aggressive-noise.de/
(Infos und links über Kneipen und Konzerte in München gibt`s hier:München)
(Information about Pubs and Concerts in Munich you may find there: Munich)

Ihr könntet auch bei plastic-bomb oder bei den folgenden Veranstaltern nach Konzerten schauen .

Moskito Promotion / Elmo / Grover
http://grover.de/moskito/tourdates-d.htm

Pork Pie:
www.porkpieska.com(DE)

Forster Str. 4/5 * 10999 Berlin
phone: +(030) 6126068
fax: +(030) 6189382

http://www.noisolution.de
NOIS-O-LUTION Bands on the phone: +49-(0)30-40533817

SCHOKO-MUSIC
Thomas Scholz - Kurpfalzstr.36 - 69168 Wiesloch - DEUTSCHLAND
tel +49(0)6222 - 385600 / fax - 385601
http://www.schoko-music.de

57-Production
Tourinfos : tel : 0621-336.12.12

http://www.mad-tourbooking.de

TOP


Laurel Aitken at Amazon.de