2-tone Ska Links

German Labels/BOOKING
Grover (Moskito - Elmo)
Pork Pie
was founded in 1989 and was Germany's first label to specialise in ska.
Porkpie (DE)
Wolverine-Records
Sascha Wolferine "From Punk To Ska" compilation.
Weserlabel
Symphatic Label founded by "Fabsi" Claus Fabian, an ex member of the band ZK which led to bands like Toten Hosen, Panhandle Alk and with Fabsi "die Mimmis". Fabsi makes still Punkrock bur less comercial than "die Toten Hosen" who make a comercial Punk/Pop mixture. At Fabsi`s Label are Punk and Skabands.
Mad Butcher Records
Mike`s antiracial Label with good contacts to bands and labels in Italy and France - "Mad Butcher Records" has Punk/Oi! and Ska. His well known productions are "Have Fun, Fight Fascism" and "Skanking the Scum away".
I hope, he will give a contract to the Punkband "Spika In Snüzz" from Munich...
Plastic-Bomb
Punkfanzine from Duisburg
Band-Worm-Records
Oi! / Punkrocklabel
Knock-Out
Oi! / Punkrocklabel with bands like 4 Promille and also SKA bands.
Schoko-Music
Thomas Scholz from Wiesloch who organizes concerts / shows- Busters. Schoko Musik. Since 1987 (Old name "BOOBY TRAP CONCERTS") Ska and other concerts / shows - German and international Bands.
Uebersee-Records (Latin-Ska)
Best Latin Ska and Punk from Übersee (America Latina).
Rocky Beach Club
Organize Latin Ska and Punk Bands from America Latina. Makes some Booking für Übersee-Records.
schlecht und schwindlig .de/
Punkrocklabel from Munich, which is specialised in early Punkrock records and CD`s (Bands from the beginning eighties like A+P, Tollwut, Marionetz, FKK Strandwixer, Condom...) in Munich. They produce CD`s and records from topical bands like Garden Gang as well.
Other SKA Labels/Booking
Radio Pirata Records
Radio Pirata Records
@myspace
Ein Projekt von Caplis von Desorden Público, Caracas, Venezuela
Bullfrog (ES)
Spanish Oi! Punk and Ska Label.
NOCO (F)
The label of the sympathic Singer of the legendary Ska Combo "Skarface". Manfred, Fred Rude from France. Sublabel Noco Helen Of Oi! Records, Manfred Rude and the official Skarface Homepage.
Leechredda.com/
from Swisserland.
Rare Latin Ska you usually don`t get in Europe. The only label that sales "Pepe Lobo Records" in Europe. Swiss Ska Produktions and other Ska.
http://www.transatlantico.com
Organized in Summer 2005 the Europeantour of Desorden Publico.
www.jumpuprecords.com (USA)
Ami Label with phantastic rare Latin Ska. "Pepe Lobo Records" CD`s .
AUSTRIAN/GERMAN SKA-ZINES
Allska (D)
derdude-goes-ska
Perry Pages
Onlineshop, English / German.
Basic SKA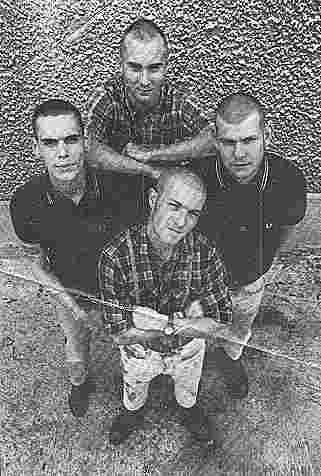 Skatalites (Jam)
The Skatalites Jamaican Buena Vista Social Club... Studio 1 in Kingston Jamaica.
Roy Ellis
(JAM/CH) a.k.a. Mr. Symarip / The Pyramids (Skinhead Moonstomp)
Absolute Skinhead-Reggae Legende, die seit einigen paar Jahren in der Schweiz lebt und wieder auf Tour geht.
Bad Manners (UK)
Fatty Buster Bloodfessel classical of the 2-tone Area.
The Selecter (UK)
Na ja, über
Pauline Black
und deren legendäre 2-Tone band The Selecter muss ich nicht viel schreiben. The Selecter war eine der ersten 2-tone Ska Bands überhaupt, die zusammen mit The Specials ihre erste CD veröffentlichten.
Neville Staple (EX Specials, Fun Boy Three)
http://www.myspace.com/nevillestaplefromthespecials
Ein weiterer Kult Sänger der 2-tone Area, der seit 2007 viel tourt.
Skarface (Fr)
Manfred Rude von den Skarface ist tingelt ständig in Sachen Ska durch Europa und verbreitet gute Laune. Vermutlich muss er sich um seine Label kümmern, wenn er mal nicht unterwegs ist.
8°6 CREW (Fr)
Als ich das erste Album von 86crew gehört habe, war es für mich der absulute Knaller. Schade, dass sie außer diesem genialen Album nur eine Dub EP rausgebracht haben.
Polemic (Slowak SKA)
Polemic sind der lebende Beweis, dass es auch in Osteuropa sehr gute Skabands gibt.
Western-Special (Fr)
Eine weitere französische Ska Band.
The Skavendors (AU)
Eine recht sympathische australische Ska Combo.
Rude Rich & The High Notes (NL)
http://www.myspace.com/ruderichandthehighnotes
Ska, Rocksteady and Early Reggae from Amsterdam
Mark Foggo (NL)
http://www.myspace.com/markfoggosskasters
GERMAN OI!/Punk BANDS
SpringtOifel
Broilers
Kassierer
Loikaemie
Sortits
http://www.myspace.com/fraeuleinrottenmaier
Spika in Snüzz
http://www.myspace.com/spikainsnuezz
Marionetz
Garden Gang
Edelschwarz.de
The dark side of Bavarian volkmusic...
SEARCH
Searchengine 4 searchengines
Liedersuche freedb.org
To make web sites (with CSS)
http://www.mozilla-europe.org/
http://css.fractatulum.net/
CSS.
http://de.selfhtml.org/
http://www.andreas-kalt.de/
css
http://www.css4you.de/
css
http://www.favicons.de/
http://babelfish.altavista.com/
To translate - not that good...
Other stuff

http://www.derdude-goes-ska.de/SKA-Musik.html/
http://en.wikipedia.org/
Wikipedia, the free encyclopedia.
http://dict.leo.org/
Online-Service of the informatic TU Munich English - German and French - German dictionary.
apotheken.de - Mit Notfallapothekensuche in Deutschland
German night farmacys in case of emergency

http://www.comicsladen.ch/
Suisse Comicsshop - online and real in Murten(near Bern)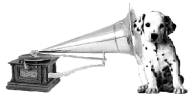 My sisters dalmatiansite